The GS6 extinguishing auxiliary unit manages up to 6 lines consisting of a maximum of 10 GreenSafety aerosol extinguishing devices each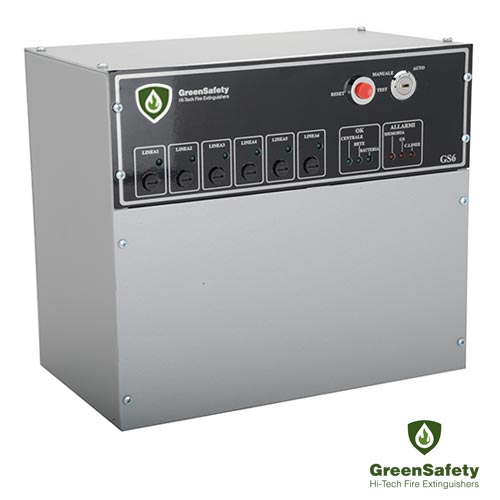 Acts as an automatic or manual fire extinguishing system.

The automatic activation of GS extinguishers is conditioned by the fire alarm signal from an external control unit.

Provides alarms relating to anomalies or malfunctions via LEDs.